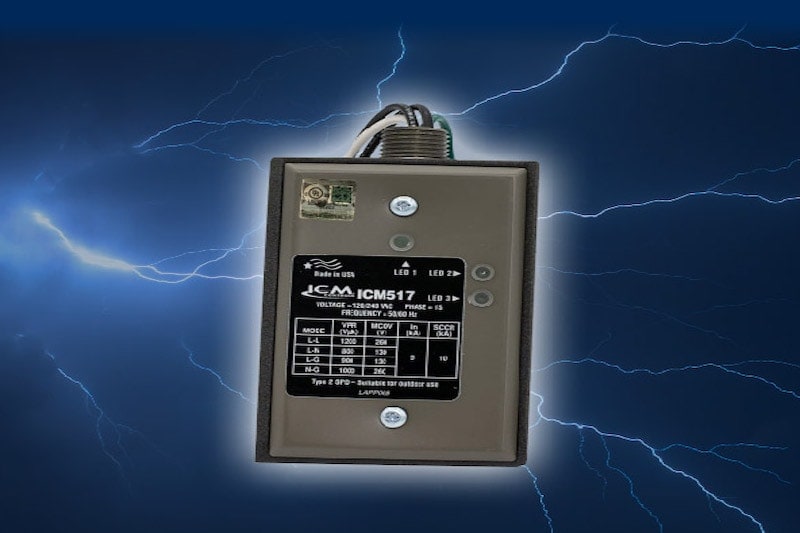 April showers bring storms—and storms bring power surges.
Downtime from surges costs businesses an average of $130,000 per event , according to the Electrical Safety Foundation International (ESFI). And it can cost you too! That's why we recommend you learn about the risks and keep your Ohio home safe with a surge protector.
Kellermeier Plumbing & Heating, located in nearby Haskins, is pleased to offer premier home services to our valued customers. Whether you need a new air conditioner or kitchen plumbing upgrade, we have you covered. Call today to learn more about what we have to offer—we're happy to answer any of your questions. 
What Are Power Surges and Why Do They Happen?
Power surges are sharp increases in voltage. They can occur during a storm due to a lightning strike or a downed power line.
They can also occur from electrical shorts in your home. These shorts may be caused by faulty wiring, appliances (stoves, HVAC, washer or dryer, etc.), or a shift in voltage coming from the main electrical line into your home.
What Are the Consequences of a Power Surge?
Surges create electrical arcs that fry circuit boards and other internal components of your electronic equipment. They can damage your home appliances instantly or over time, depending on the surge's size.
A voltage spike resulting from a lightning strike can cause instantaneous damage. However, smaller in-home surges may go unnoticed and subtly wear away at your electronic equipment. Installing a surge protector gives you peace of mind knowing your Haskins home will be safe all year.
What Surge Protection Device Should I Get for My Home?
Kellermeier Plumbing & Heating recommends the best-selling ICM517 from ICM Controls for our neighbors in the Haskins area. This easy-to-install device can be used both indoors and outdoors. It packs some serious protection, perfect for Ohio's storm season (and year-round use). 
The ICM517 includes the following specifications:
It works on 240- or 120-volt systems.
It has 100,000 amps and 1,020 joules of protection.
It's rugged and reliable.
It can be quickly installed indoors or outdoors.
It includes LED status indicators.
It's backed by a limited lifetime protection warranty.
Why Work With Kellermeier?
Our team of professionals is here to help with all your home service needs. We're a third-generation family business, serving Haskins and its surrounding communities for over 60 years.
Here are a few reasons why you should choose Kellermeier Plumbing & Heating:
Call Today for Dependable Home Services.
Kellermeier Plumbing & Heating is ready to assist with all your installation, repair, and maintenance needs from our headquarters in Haskins, OH. Ready to get started? Give us a call at 419.823.1394, or request service online.