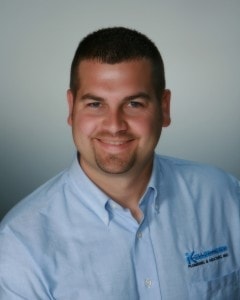 Josh Kellermeier
8 Reviews
Plumbing Maintenance in Whitehouse, OH 43571
"I'm always happy with the customer service I receive from Kellermeier. Josh was great"
- Carol S.
Tankless Water Heater Installation in Bowling Green, OH 43402
"Josh was very professional and certainly knew his business. He was on time and prepared and engaging in conversation with a very agreeable attitude. I would very definitely recommend him."
- Michael H.
Gas Furnace Repair in Ottawa Hills, OH 43606
"Superlative, persistent and, by all indications, successful resolution to a nagging, ongoing problem. Technical expertise, patiently applied by Zach, would seem to have solved and laid the pathway for the ultimate repair. Thank you to all at Kellermeier who have helped."
- Kenneth F.
Ductless Mini-Split Installation in Maumee, OH 43537
"Overall fantastic service from start to finish! I'd like to thank the installation team, Rob and Rob, for their courteous and professional demeanor. I felt they exceeded my expectations, through skilled communications and workmanship all the way to the excellent clean up! Very impressed with the overall Kellermeier Heating and Plumbing Experience and will use again if needed."
- Mary S.
Bathroom Remodel in Bowling Green, OH 43402
"Josh was very knowledgeable and gave us very good information for a bathroom remodel. He was pleasant and welcomed our questions."
- Nancy R.
Plumbing Repair in Grand Rapids, OH 43522
"Josh is always very thorough and professional. I am hopeful that we can start to figure out where there is moisture coming from in my house."
- Mille G.
Plumbing Installation in Bowling Green, OH 43402
"As always, extremely helpful in quoting out multiple options for requests. Experienced and knowledgeable, on all aspects of a job, including creative solutions to problems."
- Kevin C.
Plumbing Installation in Maumee, OH 43537
"Josh was a great help to us! He explained things very well and was conscious of understanding our budget concerns. Very polite and attentive to our needs – would recommend him to anyone!"
- Joan B.